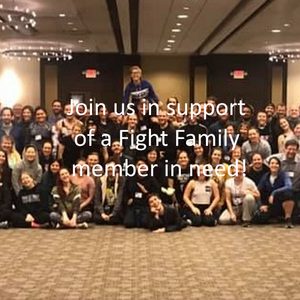 Winter Wonderland Workshop Fundraiser 2022!
This year's campaign is in support of SAFD Certified Teacher, Danette Baker, who has been undergoing chemo treatments. Danette and her husband, Ed, have been mainstays at the Winter Wonderland Workshop for many years and are pillars of the theatre community. By contributing you will help provide support and care to them during this time of need. All contributions will be donated directly at the end of the campaign.
Plus, every contribution comes with a higher chance of winning a custom broadsword from us here at Rogue Steel. Please help our campaign by contributing and spreading the word!
https://go.rallyup.com/fightfamily2022
---